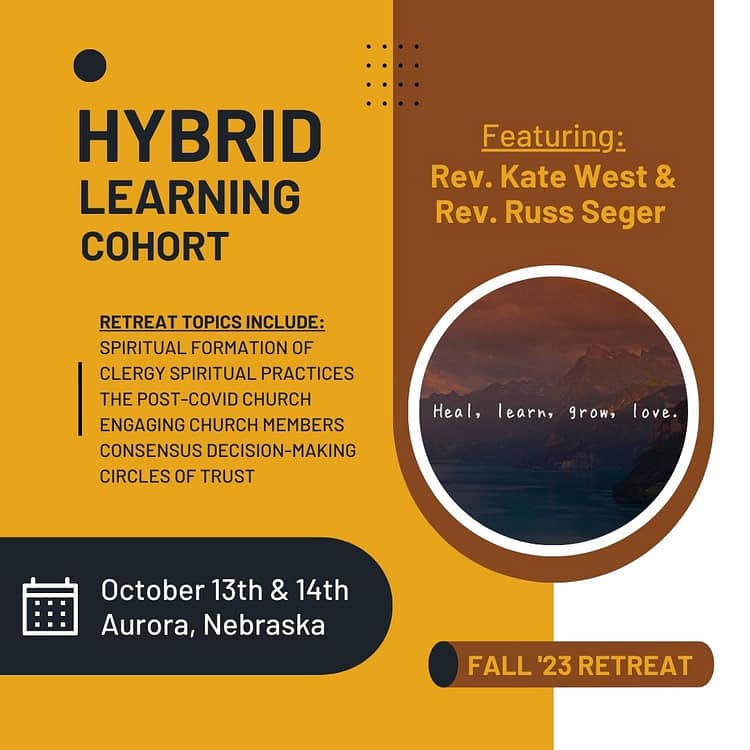 These retreats are designed to complement the course work by Phillips Theological Seminary (PTS) Certificate in Pastoral Ministry Program. In this first retreat since Cotner College Educational Ministries has re-designed Education for Leadership Ministries (ELM), Rev. Kate West and Rev. Russ Seger will look at topics like: spiritual formation of clergy; spiritual practices; post-COVID church; engaging church members with processes like World Café, consensus decision-making, Circles of Trust. We will close the 2-day retreat with time of what do you need? What issues are you wrestling with?
This retreat is for anyone who is taking courses with PTS as part of the Certificate Program. Past ELM Participants, as well as Commissioned, Ordained, and Retired Ministers are also invited to join us.
***After completing the 'Printable' form, please scan it, and return as a PDF via email.
***After completing the 'Fillable' form, save it as a new file, and return via email.
All Completed Forms can be Emailed to the Regional Office.
---