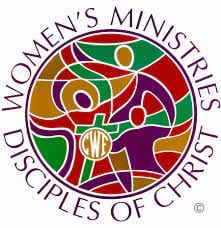 Join the Conversation!
The Nebraska Disciples Women's Ministry will be meeting via Zoom on Monday, April 10th, at 7 p.m. CST.
There's a live link to the Zoom meeting in the image below!
Let's Be Kind: What missions, ministries, charities or other service projects are in your church/town/county or region that could use a 'little extra kindness'?
Disciple Women would like to actively support these projects!
Join us at 7 p.m. with your ideas and suggestions, which we could turn into service projects or mission events. We are open to any suggestions and could be able to handle numerous projects across the region. We just need ideas. Dream Big. How can we be KIND?
---
---
Our first opportunity to be the "hands and feet of Jesus" will be Saturday April 22, 2023 in Hastings, Nebraska. During our retreat we will be packaging meals for the Hearts and Hands Against Hunger of Hastings organization.  Some of you may remember when we did this activity a number of years ago and it was very rewarding. We will be doing easy assembly work in a line of approximately 10 people for 2 hours on Saturday morning.  Please wear comfortable clothes and shoes as most of the positions require standing.  There are also a few stations in each line where you will be able to sit doing the work.  It will work best if one woman from each congregation would send Linda Waldron (lswaldron@gmail.com) a list of their women who wish to participate in the event by APRIL 12th so they can be registered. Please include each woman's name, address and phone number for the registration. 
We will also have guest speakers in the afternoon from Encourage Advocacy Center which is an organization working with victims of domestic violence. They will share information about their organization as well as educate us about the red flags of domestic violence. Our national disciples women service project for 2023 is to partner with local domestic violence shelters in our region to help provide them with essentials that will help them serve those in need.
The Disciples Women of Nebraska have designated funds to present to both of these organizations.  If you personally wish to donate please write your checks directly to the organizations and we will give the checks to them.
The registration fee for the retreat is $20.00 (scholarships available) which includes lunch and snacks at the church. We will also be dedicating any Blessing Box offerings during the closing worship.
We will be collecting needed items to give to the Encourage Advocacy Center:  towels, washcloths, pillows, feminine hygiene products, soap, toothpaste, toothbrushes, deodorant, shampoo, conditioner, lotions, toilet paper, laundry detergent, baby wipes and diapers (sizes 3, 4, 5). Food items include: Gatorade, granola bars, apple sauce, canned soup, cereal, ramen noodles, dried/canned beans, peanut butter, tuna, trail mix, rice, oatmeal, canned vegetables, pop tarts.
The retreat will be held at the First Christian Church 1201 Sheridan Dr. Hastings, NE 68901. Registration begins at 9:00 and the retreat should be completed by 3:00. If you have any questions, please contact Linda Waldron # 308-830-3969.
We look forward to sharing with all of you women in this event!!!  Let's be the hands and feet of Jesus!!!
---