---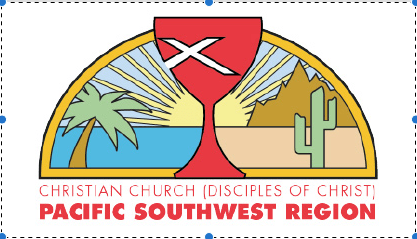 Theme: Boundary Training
Platform: Hybrid/Zoom
Date: Saturday, September 23rd
Time: 12:00 pm – 5:00 pm CST
Cost: $30.00
---
Theme: Boundary Training
Platform: Online/Zoom
Date: Friday, October 13th
Time: 10:00 am – 4:00 pm CST
Cost: $50.00
---
Theme: Healthy Boundaries 101
Facilitators: Angelique Byrd, Tom Yang, and Katherine Ball
Platform: Online/Zoom
Date: Saturday, October 14th
Time: 10:00 am – 3:00 pm CST
Cost: $25.00
---
Time: 10:00 am – 4:00 pm
Cost: $50
Boundary Training: 101 & 201
When: Saturday, October 21st
Deadline: October 14th
Where: Affton Christian Church, St. Louis
Info: Lunch and any materials will be provided. Open to all needing 101 or 201 renewal sessions. An emphasis will be placed on boundaries, technology, and social media. Led by Regional Minister Paul Koch.
---
Theme: Boundary Training
Platform: Online/Zoom
Date: Tuesday, October 17th
Time: 9:30 am – 3:30 pm
Cost: $100.00
---
Boundaries Training: Back to the Basics
Training, facilitated by Ken Marston, CCK Co-Regional Minister, this in-person training begins at 10 a.m. and concludes around 3:30 p.m.

Cost is $35 for clergy and $10 for lay leaders. Online registration will close two weeks prior to the event start date. Registration after that date will be accepted by phone and at the event organizer's discretion.
---
---
Theme: Healthy Boundaries 301
Platform: Online/Zoom
Date: Tuesday, October 24th
Time: 9:00 am – 12:00 pm CST
Cost: $35.00
---
Register by October 25th!
Cost: $75
Healthy Boundaries 101: Fundamentals
When: 2 Date Format – Both Sessions Required
Session 1: November 3rd – 12:45 pm to 4:15 pm CST
Session 2: November 4th – 7:45 a.m. to 11:15 am CST

An introductory workshop in healthy boundaries with an emphasis on power and vulnerability and including discussions on transference, friendships, dating, and self-care. This is the foundational Healthy Boundaries workshop which is a prerequisite to either Healthy Boundaries 201 or Healthy Boundaries 301. Registration for this workshop coming soon.
---
Understanding Clergy Sexual Ethics
Cost: $49
Time: At your own pace (Online)
Understanding Clergy Sexual Ethics is the first, foundational course in the Lewis Center's Keeping Our Sacred Trust series of online courses that deal with issues of ethical boundaries in ministry. This course is designed to help prevent clergy sexual misconduct by creating awareness of what constitutes misconduct and how issues of misconduct typically arise. It addresses the relational dynamics, internal motivations, and vulnerabilities that can lead to misconduct and the positive steps that can be taken to help prevent misconduct or the appearance of misconduct. The goal is to help course participants develop a strong and reliable "internal compass" that will help them to steer a safe course even in confusing or difficult situations.
Maintaining Boundaries in a Digital Age
Cost: $49
Time: 4 to 6 hours to complete (Online)
Maintaining Boundaries in a Digital Age is an online course offered by the Lewis Center for Church Leadership of Wesley Theological Seminary. It explores issues of clergy ethics in an era of instantaneous, electronic communication. It helps spiritual leaders stay healthy and attentive to appropriate boundaries in the midst of new challenges. It builds on the first course in the Keeping Our Sacred Trust series, Understanding Clergy Sexual Ethics, which is a primer on preventing clergy sexual misconduct.
---