What is Church Vitality?
Join us in 2023 as Rev. Chris Morton leads the region through a year-long series on restoring our 'Vitality'. The 'First Wednesday' portion of the series is an open-discussion format, the 1st Wednesday evening of each month at 6:30 p.m. CST. All are welcome, and at any point in the year, as the series can be easily 'jumped in to'!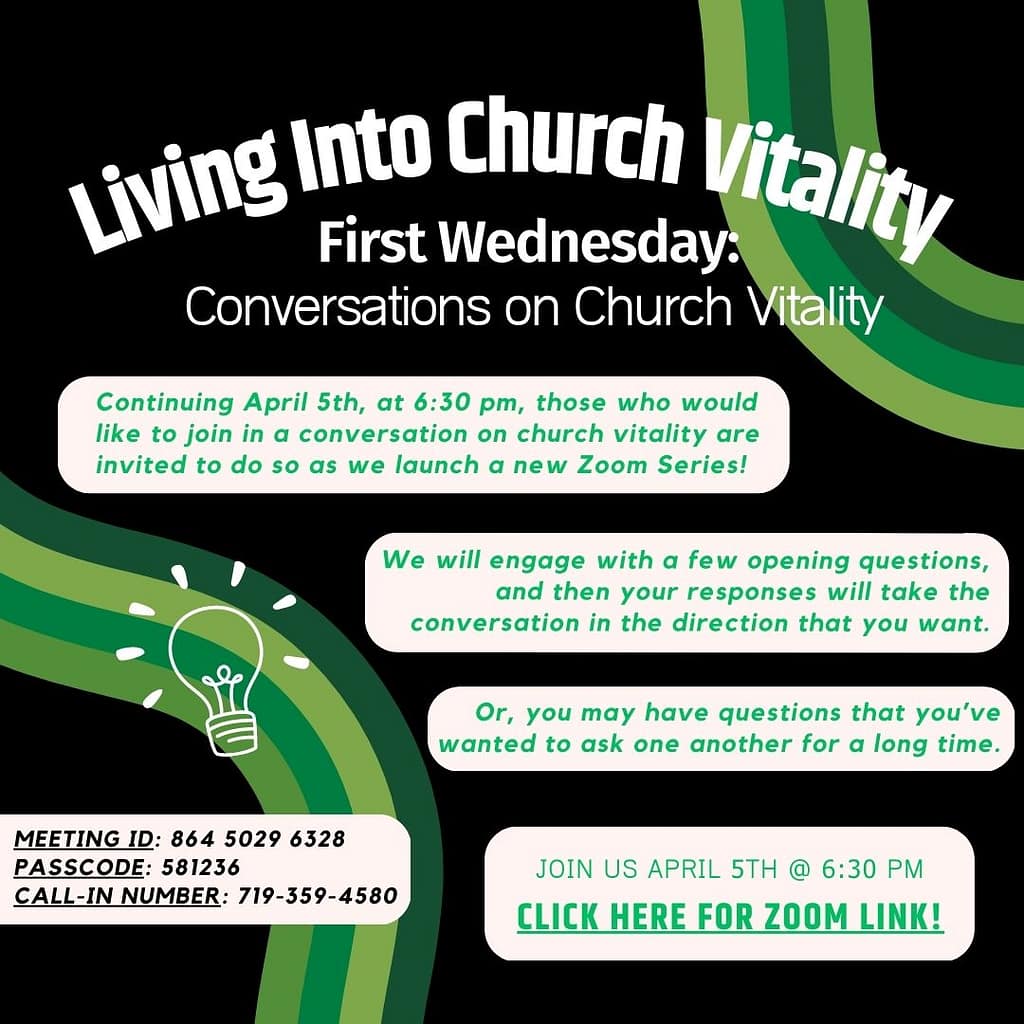 Use the following link options to 'Sync & Save' the date and zoom information into your preferred calendar!